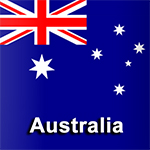 Australia, the land 'down under' with such strange and exotic things like the Wombat, Koala, Duck-Billed Platypus, Kangaroo, Kookaburra(not the bird this time, the cricket ball) Ayers Rock and a dessert slap bang in the middle. A beautiful country with a strong cricketing tradition.
We've had a long history and a strong rivalry playing Australia. The series between England and Australia is one of the few in the world that has a name, THE ASHES. The name first took root when we lost the only Test played against Australia at the Oval in 1882. The shock was so great that a newspaper published an obituary to English cricket stating "English cricket had died and the body will be cremated and the ashes were taken to Australia" read more of the history of the Ashes here.
The 5th Ashes test Sydney Cricket Ground 2-5th January 2007.
As any serious cricket lover knows you have to watch at least one Ashes test no matter who you support. This is the grandfather of tests! I was privileged to get my chance to go to Sydney to watch the last Ashes test of the 2006/7 season. Although I must admit it was rather a black week as an England supporter we were 4 nil down in the series and then we lost this one by 10 wickets horror of horrors. By winning the series 5 nil the Australian team achieved a feat that had only been achieved previously in the 1920/1 Ashes series. My highlights were I got to meet Phil Tufnel, the Legendary Ian Botham, and also seeing three incredible Australian cricketers in their last game before retiring namely, incredible batsman Justin Langer, fast bowler Glenn McGrath and Shane Warne the Googly master.
The teams and officials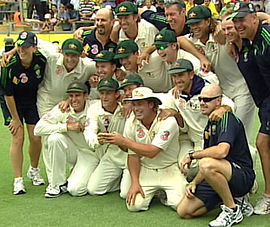 The Winning Australian Team With the Urn
Melbourne Cricket Ground December 2015
NO, No don't go scurrying around trying to find an England game at the MCG! There was no match the guys were spoiled sports and decided not to play while I was there. I was there at a conference and we had been let off the leash for a day. So what is the first thing an ardent fan does? Get to the MCG and knock that off your bucket list. It would have been an absolute treat to watch a match there and soak up the atmosphere but the cricket Gods had other plans. But I feel I must include this as this visit lit the fire in me and inspired me to share my love of cricket with you. (Please excuse the video, no lights but just camera and action)